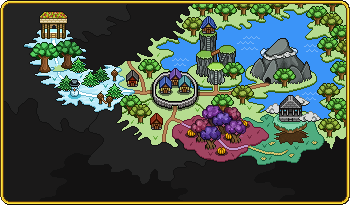 At the beginning of the game only Startington and Pillar Mountains, but as you visit new areas the fog disappears and you can view them on your World Map. During your travels, you'll also run into so-called Teleport Plates.
Ad blocker interference detected!
Wikia is a free-to-use site that makes money from advertising. We have a modified experience for viewers using ad blockers

Wikia is not accessible if you've made further modifications. Remove the custom ad blocker rule(s) and the page will load as expected.